Explore Bali in a classic VW 181 convertible – ,,The Thing" as it is also called – with a professional driver and a tour guide by your side. With Bali Safari Tours you will drive on small village roads, stop at local markets, but also show you Bali's major sites. Learn about Balis culture, the special rice farming and experience the incredible beautiful country side.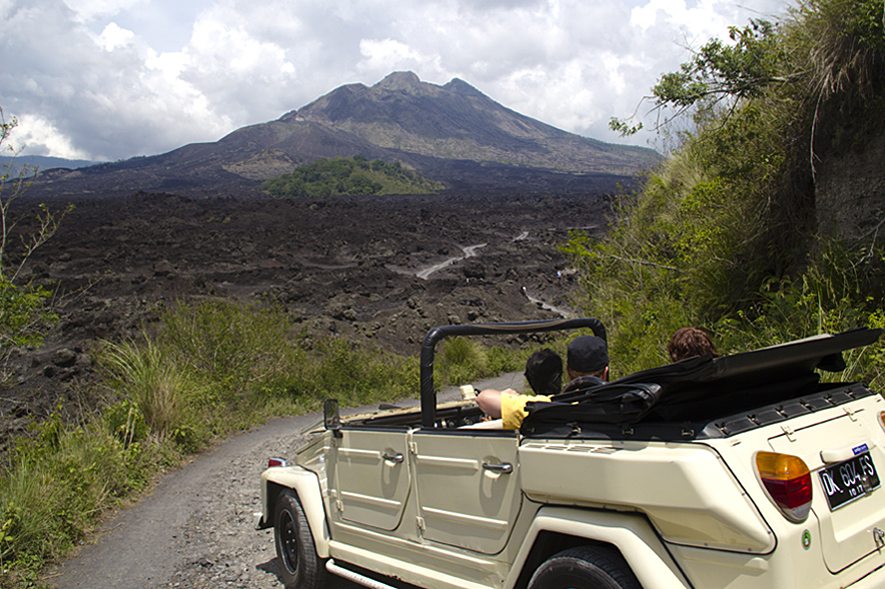 One full day VW Safari Jeep tour for only IDR 1200 K  ( around 77 $ ) with car, petrol and driver included, for 8 hours. more info
the classical tour to the most famous villages, temples,volcanoes and rice terraces in the centre of the island. more info
our latest VW jeep tour focus more on nature and instagram locations and beaches and snorkeling. more info
west and central bali and the mountains with a great overnight stay at the  beach of the norther coast.
a tour all around to the beatifull parts of Bali. rice fields, mountains, trekking, a spice market.
this tours cover most of the islands landscapes and you stay overnight at unforgettable scenic places.
To experience"the real Bali" on a regular bus tour around the island is sometimes disappointing. When we first got sight of the VW 181 safari jeeps the idea to conduct tours using this phantastic car was created, It didnt take long and our customers enjoyed lovely trips around the island.