See all the highlights Bali has to offer combined with a bit of action like walking in the rainforest and snorkeling in 4 day  VW jeep tour.
That will include Tanah Lot, Batukaru, Jatiluwih, Bedugul, waterfall, Batur lava field drive, Besakih, waterpalace Tirtha Ganga, Amed, Snorkeling, Tenganan Bali Aga Village , Klungkung and more.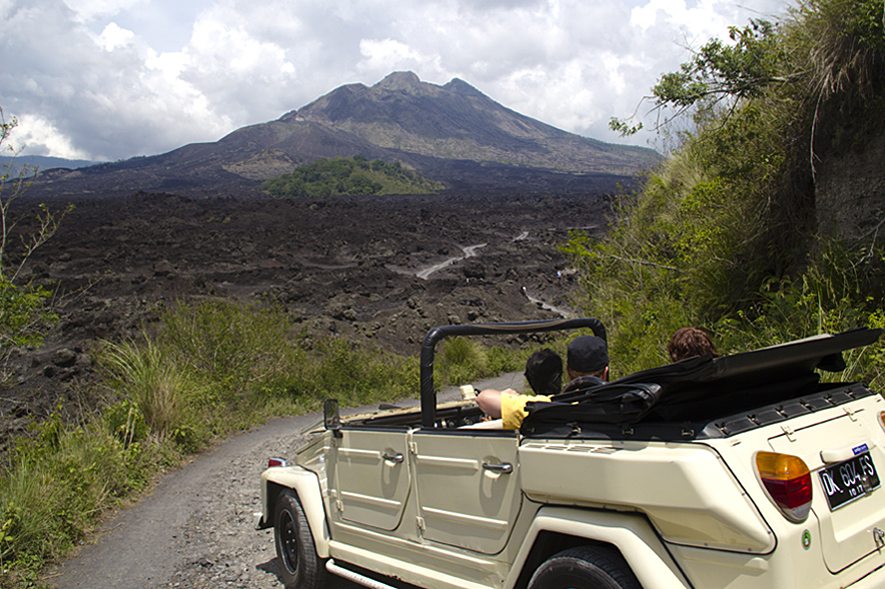 After the pick up in a VW 181 cabrio jeep visit Tanah Lot, spectacularly located on volcanic rock out at sea in the morning without the crowds. Therefor the name meaning land-sea is making sense. The most famous temple of Bali  was founded from a highpriest meditating here in the 16thcentury who had the temple built.
Continue to a Balinese family compound and have everyday life of the villagers explained by your guide.
Afterwards visit the monkey forest in Alas Kedaton, also home to gigantic flying dogs.
After lunch continue to Batukaru mountain and visit a very holy and romantic temple- Pura Luhur Batukaru before you take a hike into the rainforest, rest at a clear mountain river and eventually check in your overnight hotel Prana Dewi, an eco lodge at the beginning of the jungle.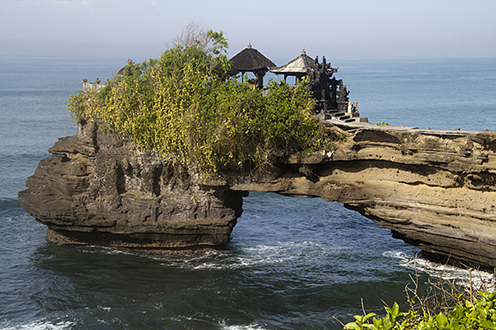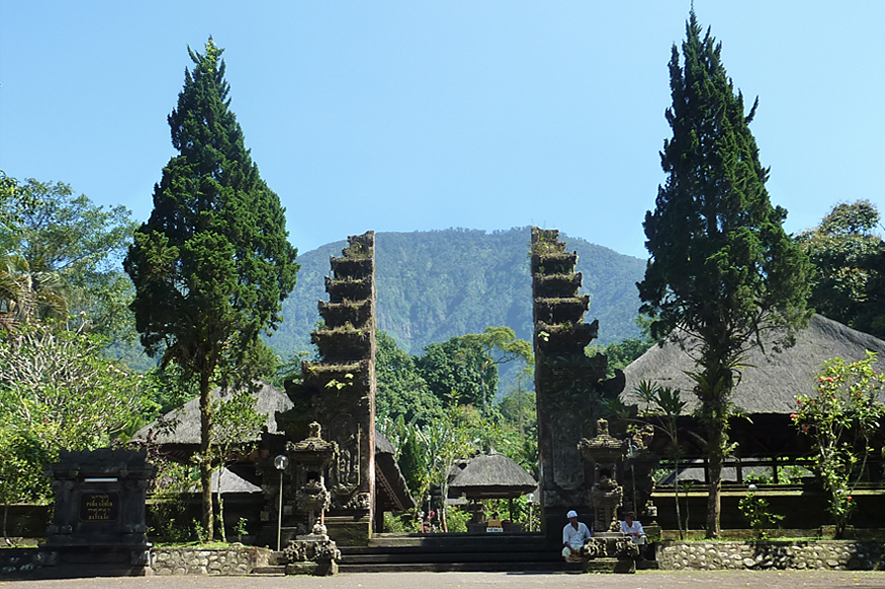 A scenic and leisurely VW 181 cabriolet drive takes you through Balis most spectacular riceterraces at Jatuluwih. On the way you will stop at vanilla, coffee and cacao plantations. As you go further up the mountains you reach Bedugul with its coulourful Beratan lake around noon.
Visit Ulun Danu temple, dedicated to the water goddess and stroll around the beautiful gardens.
After lunch bargain for spice and fruit at a local market and continue further North to Munduk, driving along the ridge of an old volcanic crater with views of lake Buyan and Tamblingan.
Walk to a waterfall where you can also enjoy a swim in the cool pond before you reach Lovina beach for your overnight stay.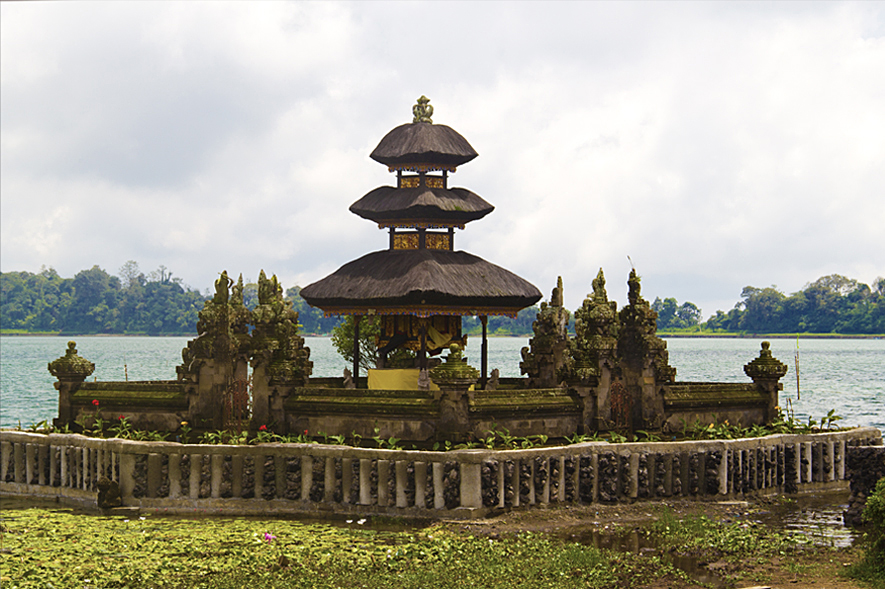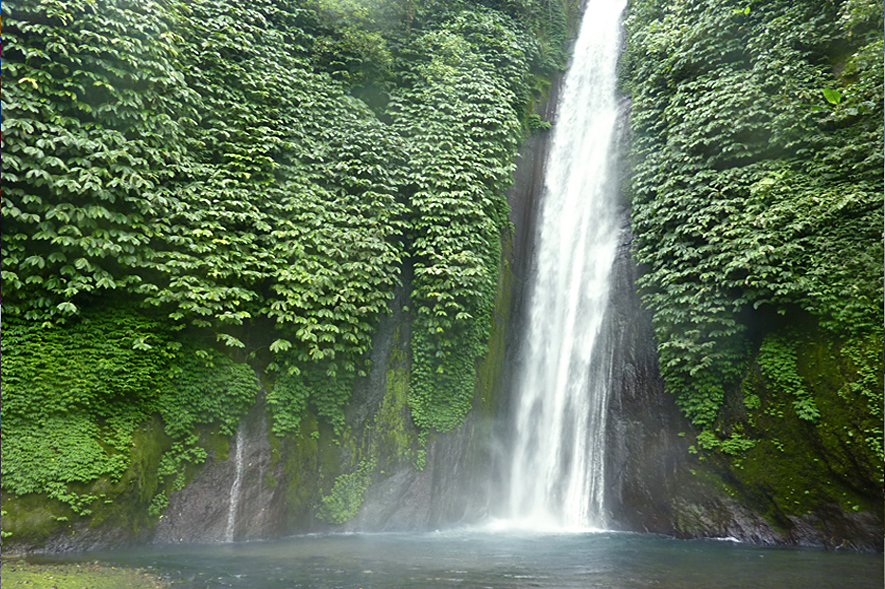 After breakfast the tour continues through the old capital of Singaraja on to Kintamani with its spectacular prehistoric Batur volcano. A gigantic explosion about 28000 Years ago created a caldera with a size of 12 kilometers. The deepest part is filled with Balis largest sweetwater lake and later eruptions gave rise to Mout Batur 1700 meters high.
The Batur area was recently included by UNESCO as a geo park and world heritage site. The highlight of the tour is a drive into the old Batur caldera with its black lava fields.
Walk around bizarre lava formations and learn about the amazing geology of the place.
Afterwards enjoy a Balinese lunch buffet with unforgettable views of the area.
Drive on to Besakih and visit Balis most holy temple on the slopes of Agung mountain.
Continue eastwards through beautiful riceterraces and stop at tranquil Tirtha Ganga– a waterpalace built by a king of Karangasam. Take photos of ponds filled with lotuses and waterllilys, of fountains and stone statues.
Finally you arrive in the fishing village of of Amed with its turquoise green waters and coral reefs where you stay overnight.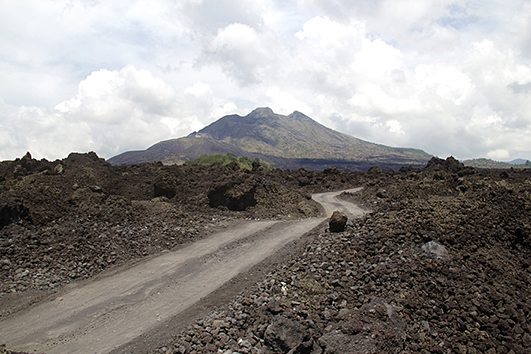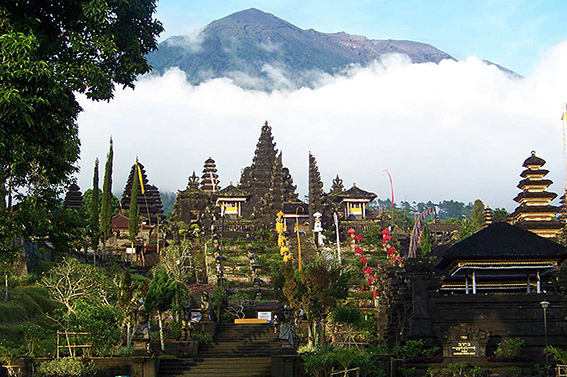 Enjoy snorkeling in the morning in Jemeluk Bay where colourful tropical fish are feeding.
Continue the tour on Balis breezy and most eastern and remote road with unbelievebale vistas of the coast and fishing villages tucked away at the numerous beaches and reach Amlapura, the former Karangsam kingdoms capital with its wide and shady roads.
Visit the Palace Puri Agung, still inhabited by members of the royal family and drive to Tenganan, the Bali Aga village famous for the weaving of double ikat , a cloth that is supposed to have special powers and also for its unique music and dance, different from the Bali Hindu community .
Finally visit the Kertha Gosa hall of Justice in Klungkung. Here was the seat of the Dewa agung, Balis highest Raja who eventually committed the puputan-fight to death- instead of surrendering to the Dutch 1908. Parts of the palace were rebuilt after destruction and the hall of justice served as the highest court of Bali until the 1930s. Its famous for its beautiful classical Balinese paintings depicting the story of Hindu hero Bima and his journeys to heaven and hell.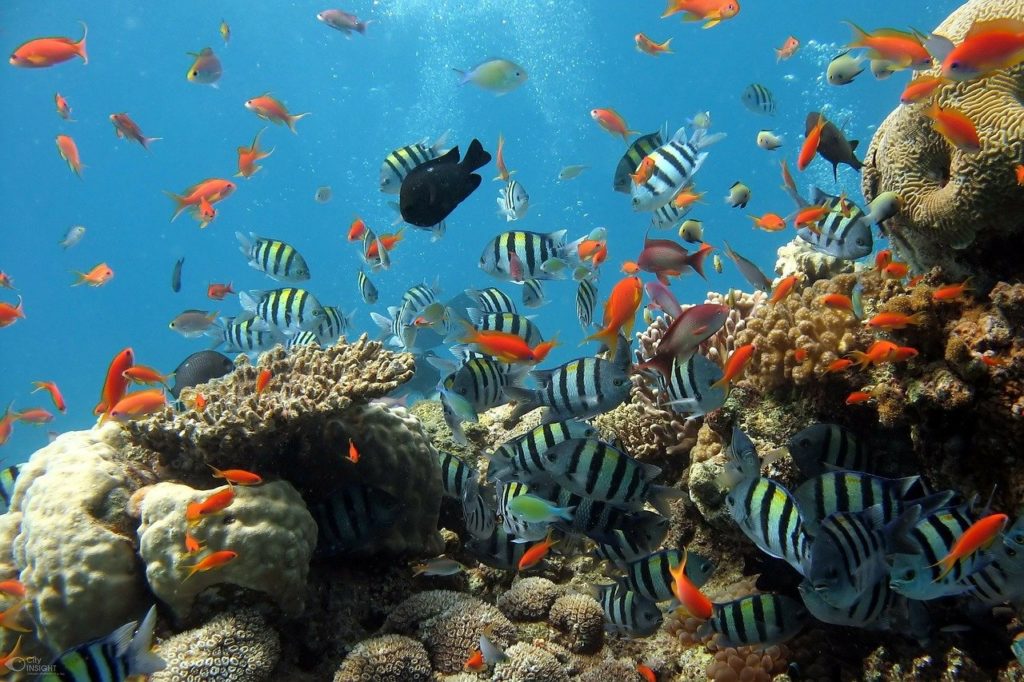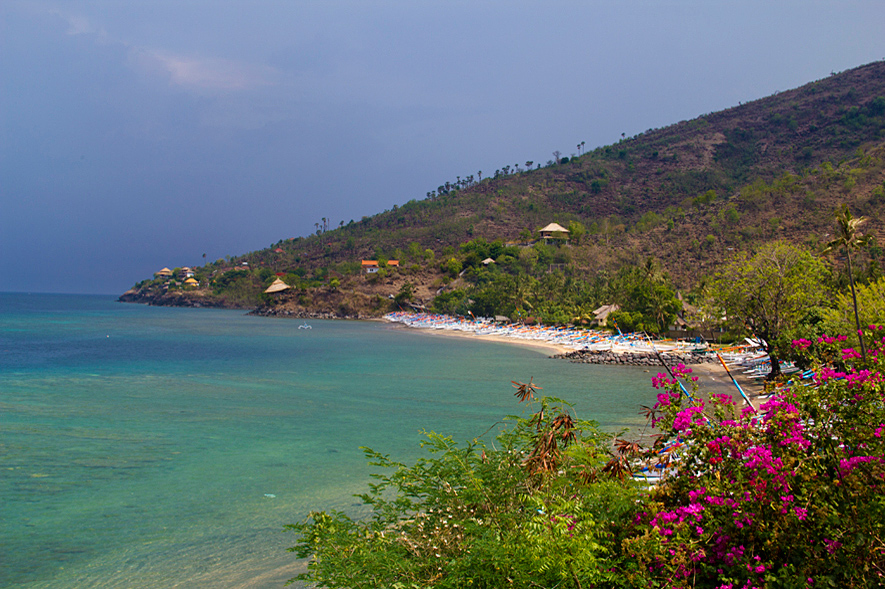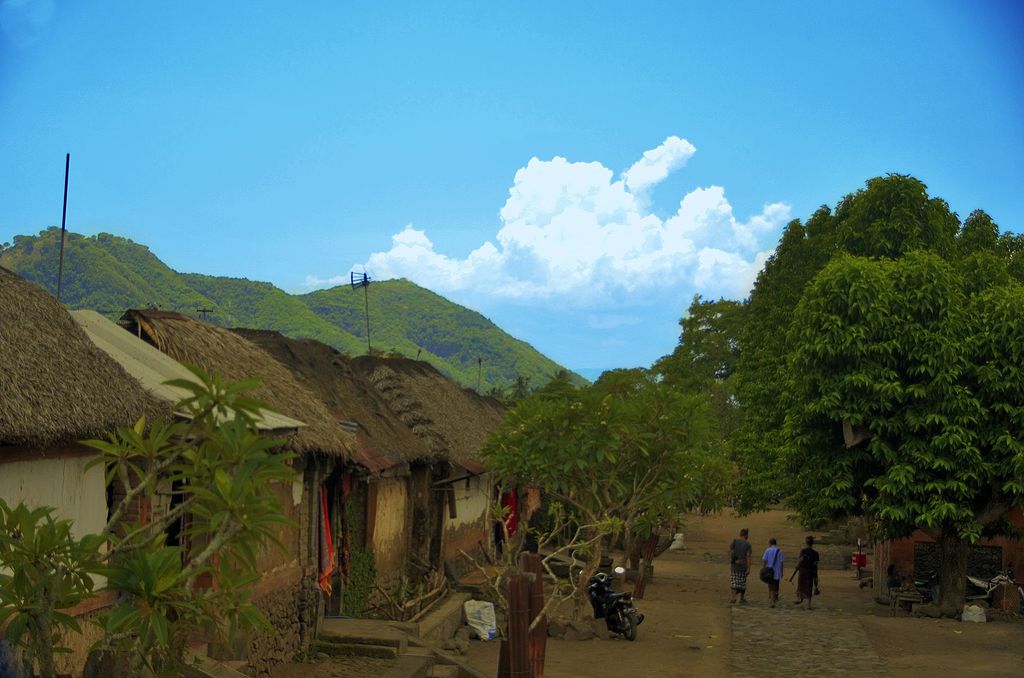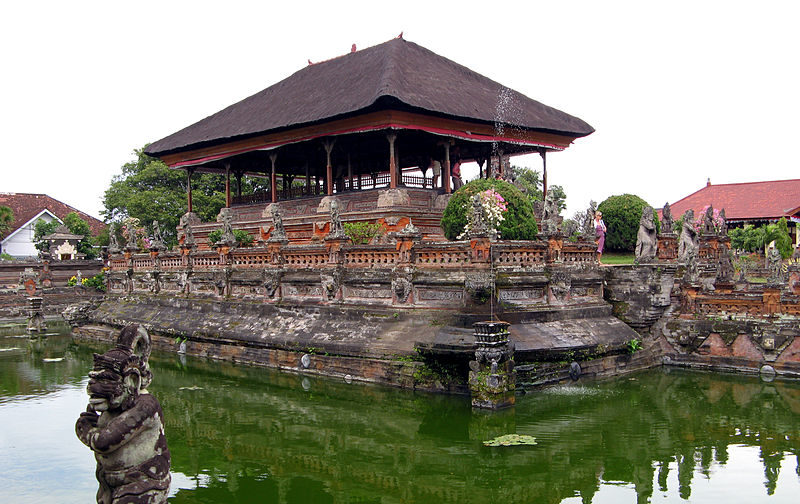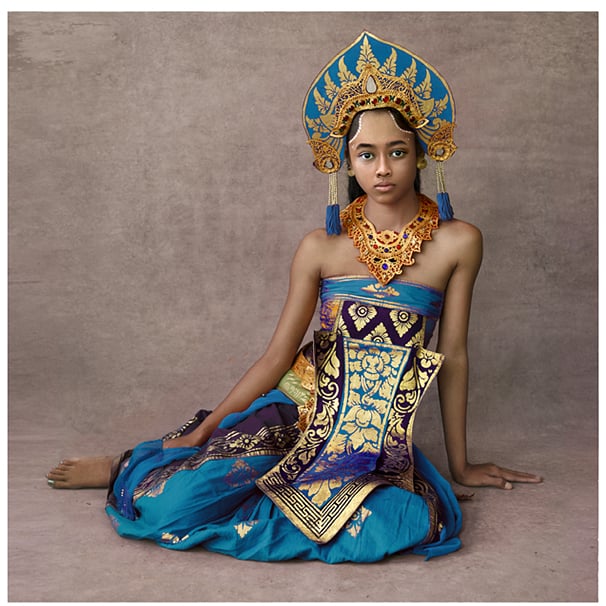 4 day VW jeep tour
Price:
BUDGET HOTELS: Simple Hotels, Air-conditioned, private bathroom, beach location.
420 USD per adult, children(maximum one child) up to 12 yrs sharing accommodation (extra bed) 120 USD 
MID RANGE HOTELS: Good Tourist class Hotels
495 USD p Adult, children (maximum 1 child) up to 12 years old sharing accommodation (extra Bed) 130 USD 
FIRST CLASS HOTELS :
550 USD per Person, children (maximum 1 child) up to 12 years old sharing accommodation(extra bed) 150 US 
Highseason surcharge: ( maybe not to be applied ) 1.7 to 15.9 and 20.12 to 10.1 : USD 40 p Person Tourist and First class hotels only 
Minimum 2 persons.
Group prices-minimum 6 Pax on request
Transport in VW 181,
driver,
English speaking guide,
all entrance fees and donations,
insurance.
Accommodation  on basis double occupancy,
3x breakfast,
3 x lunch