Bali Safari Tours is established in 1995. To experience "the real Bali" on a regular bus tour around the island is sometimes disappointing.
When we first got sight of the VW 181 safari jeeps the idea to conduct tours using this phantastic car was created, It didn't take long and our customers enjoyed lovely trips around the island.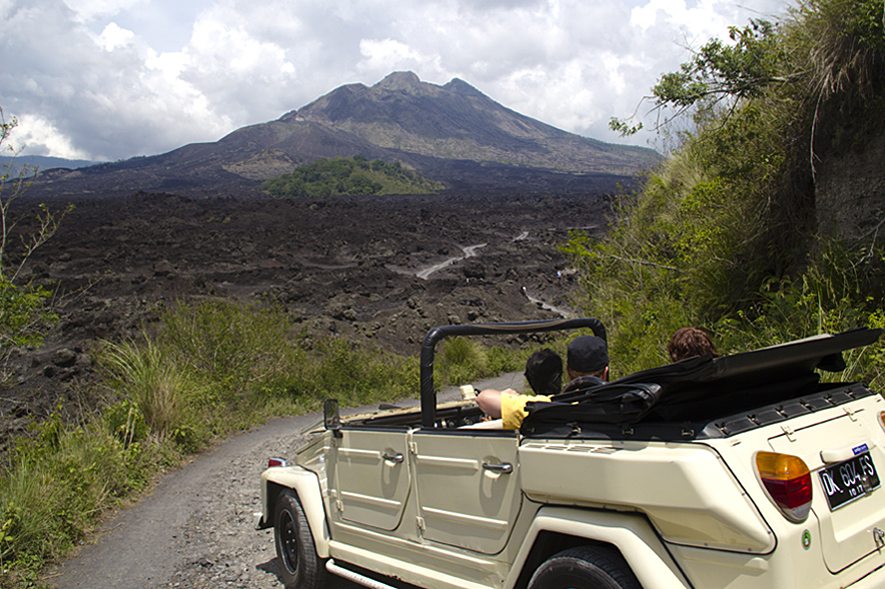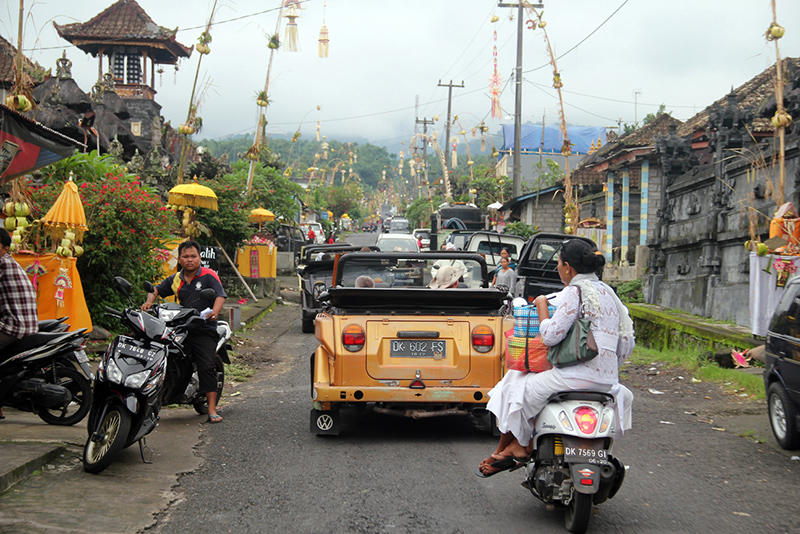 Our philosophy from the very start was to use small roads through villages to get a first hand experience of life on the island. Quality was always another important factor. We did not want to waste our customers time taking them shopping.

We also realised that an early start to the tours was important, avoiding big crowds of tourists at the sites and beating rush hour traffic. The other important thing was to have qualified guides with a thorough knowledge of the island and excellent language skills.
Last not least the drivers- well trained and polite, and above all very loyal- some of them have been with us for more then 15 years. They are maintaining the cars themselves and are part owners to guarantee the safety of our customers.
Our efforts were rewarded with success. After a couple of hard years in the early 2000s with the Bali bombs business took off. We are welcoming thousand of customers a year coming from all over the world on our tours. The main markets are Germans, Austrians, Russians and Australiens. We are constantly updating our tours to the renewed situation on the island and the interest of our customers. Day tours give a great glimpse of Balis beauty and heritage. Many of our customers are opting nevertheless for multi day tours that take them away of the busy South to the very heart of the island and where they can enjoy overnight stays in well selected hotels and get to know the area. We also do special request tours with separate itineraries, incentive tours with up to 60 customers or more by request.
Bali is still a beautiful and very interesting island. Come with us to experience its magic!